Layered Acrylic Earring (MEDIUM)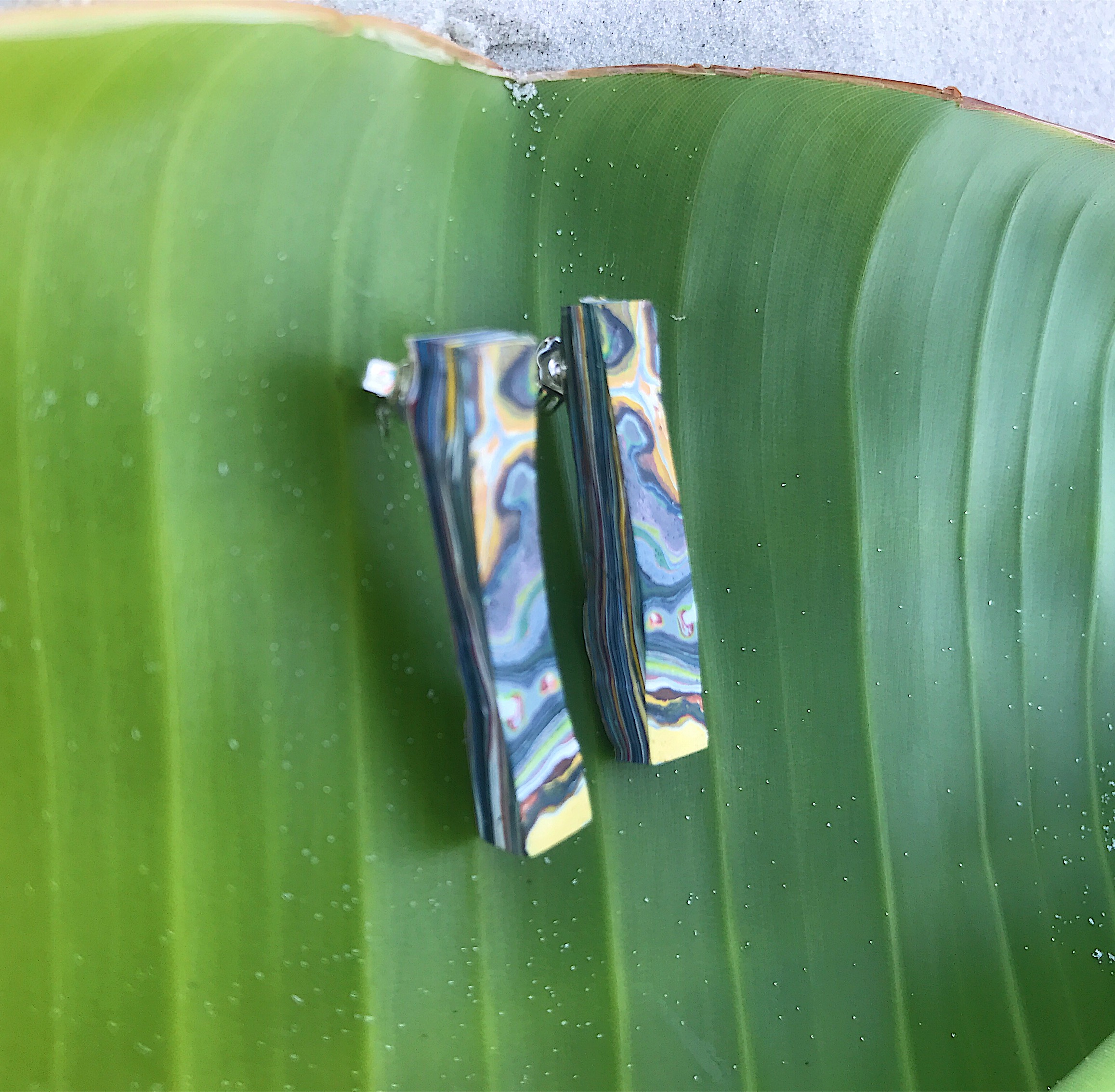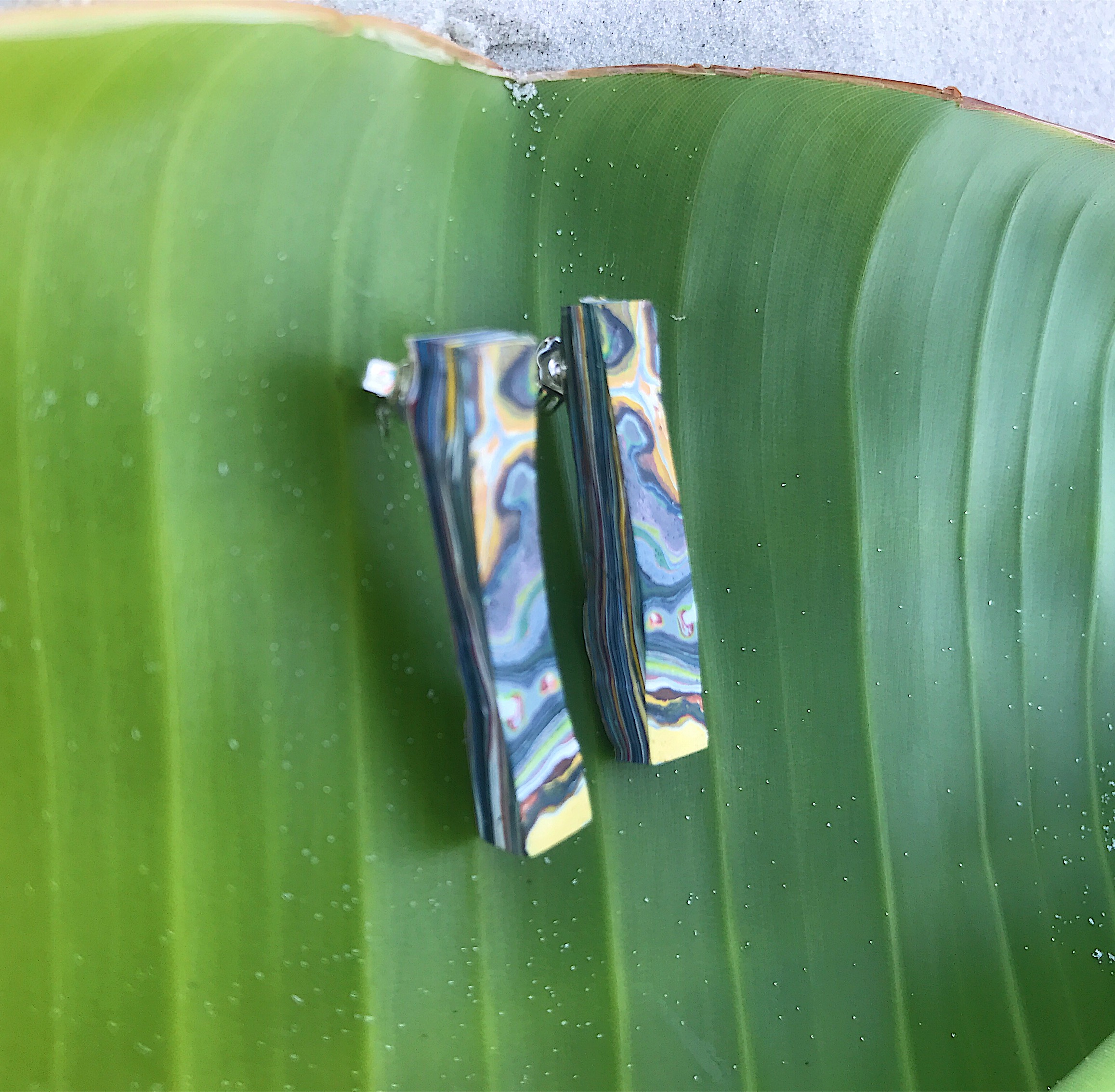 Layered Acrylic Earring (MEDIUM)
We have teamed up with The Firehouse Subs Public Safety Foundation and will be donating 10% of our earring sales to this wonderful foundation!
Sterling Silver Post

About 1 - 1.5 inches long
Light weight

Up-cycled

One of a kind

Each pair are little pieces of Firehouse Subs mural history.
Each pair of DeVoe acrylic earrings are up-cycled from my husband's unique paint palette. My husband works 40-60 hours a week painting murals for Firehouse Subs Nationwide. His paint palette quickly thickens over a short time and eventually he has to peel back the accumulation of dried latex paint for a clean start. We dissect his paint palettes and slice them in a way that reveals the most psychedelic pattern we have ever seen occur naturally and immediately started turning them into earrings. Each earring is made up of layers and layers of laminated acrylic paint. Essentially each earring is a piece of Firehouse Sub mural history and we can't get over how cool they are! They are light weight and exude rad vibes.