Claire Victoria DeVoe Rooney was born and raised in Naples, Florida. She now resides in Jacksonville, Florida with her husband after receiving her Bachelor of Fine Arts from University of North Florida in 2013. Claire is self-employed as the Founder and Designer for her brand, DeVoe. She is currently concentrating on the production of her authentic adventure bag collections.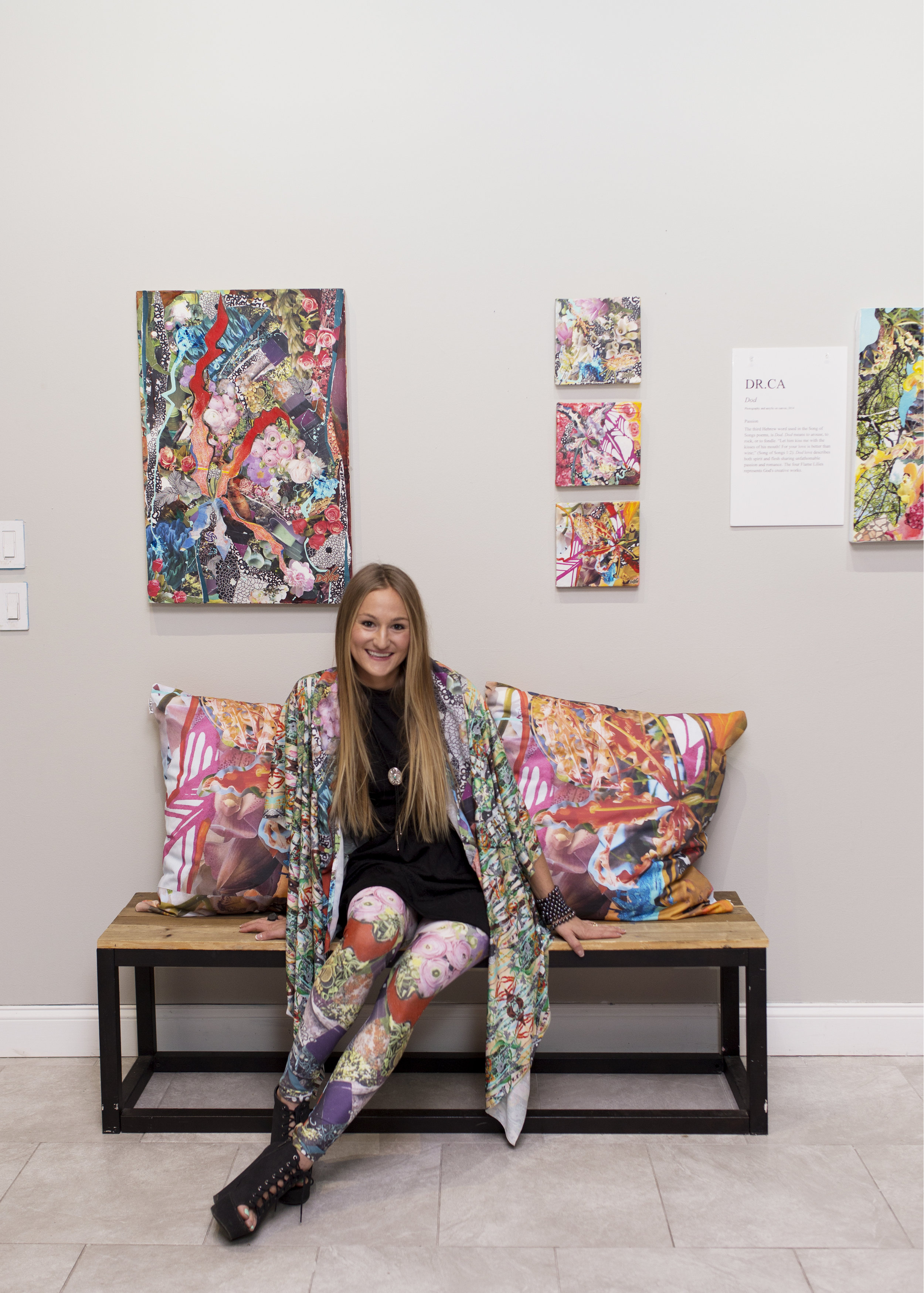 "I started processing my emotions by ripping up my beautiful photographs of nature and flowers..."
Check out my recent interview with Mike Ando for Blackrose MFG.
In her painting studio, she uses a printmaking technique called mono-printing, for this process Claire uses top of the line exterior latex acrylic paints and water. She is obsessed with the mystery behind the layering of translucent colors throughout her process. Claire now takes her large scale mono-prints and turns them into functional art for everyday use.
If she's not sewing, she's being a full-time mom to her precious 5 month old son, Zephyr as well as wife to husband, Anthony Rooney. She loves getting quick snuggles from her two cats, Kiska and Yukon and dog, Eli as well as pigeon, Fred. Her favorite color is turquoise mostly because she grew up next to a turquoise colored home in Naples where her beloved adopted German great grandmother Hedy lives…who is 106 years old this year. She loves family, surfing, skating, vacuuming and shell hunting to name a few.